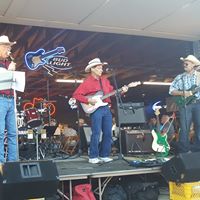 Countryside has been playing Stockman's Inn for years now,
so chances are, if you've been to Stockman's in the last several years,
you've heard them play.
As their name suggests, this band plays a wide variety of country music - with a little AC/DC thrown in for good measure! There's a reason we have them back year after year... it's that they put on a great show and have almost as much fun as the crowd does. They will be playing Monday, August 13, then again on Wednesday, August 15. Come on down find out what all the fuss is about.
For more info about Countryside click here