The 2018 Iowa Chili Cook Off Championship was, once again,

a hot competition with loads of fantastic chili!
Congratulations to the 2018 Iowa Chili Cook Off Championship winners!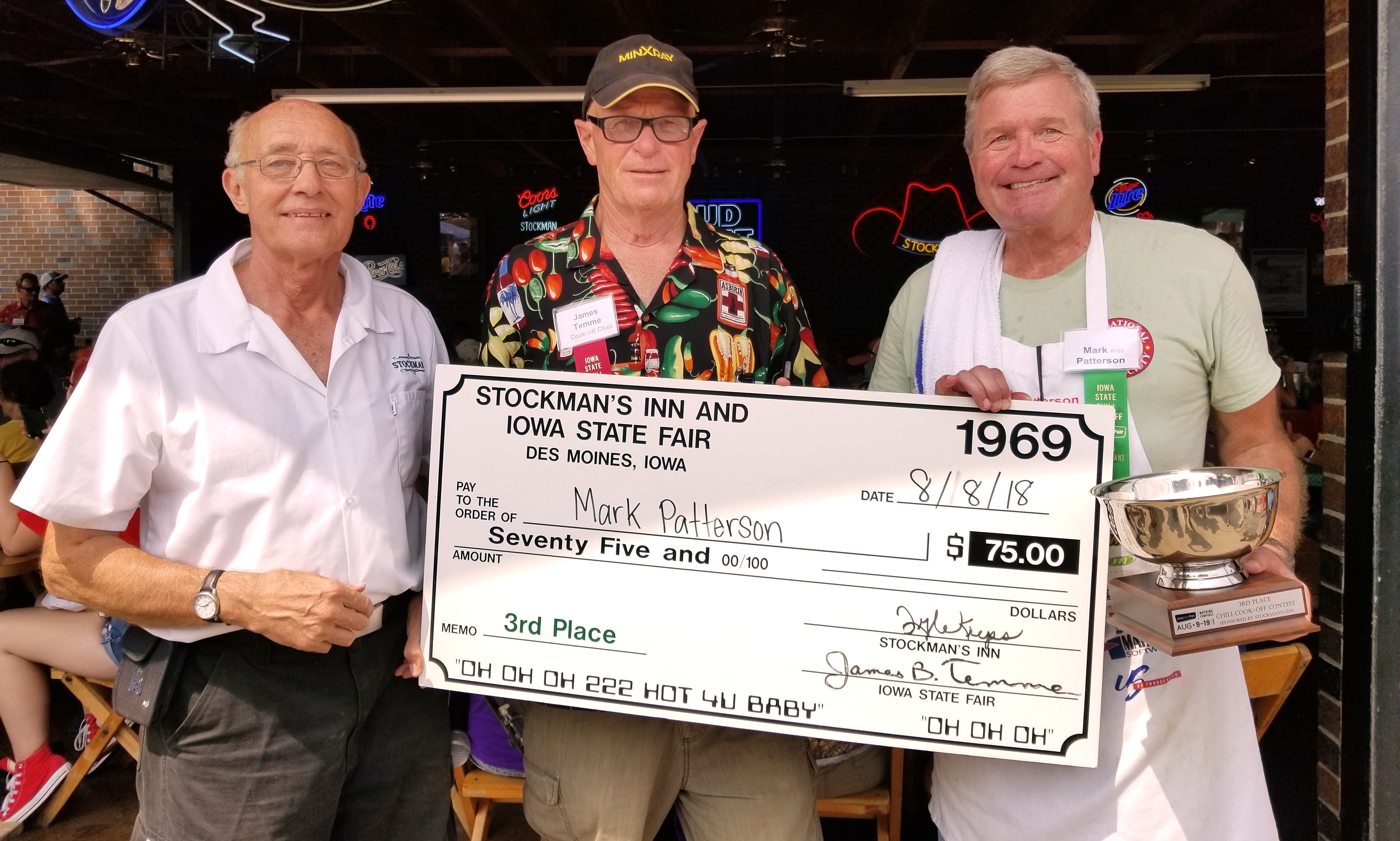 3rd Place - Mark Patterson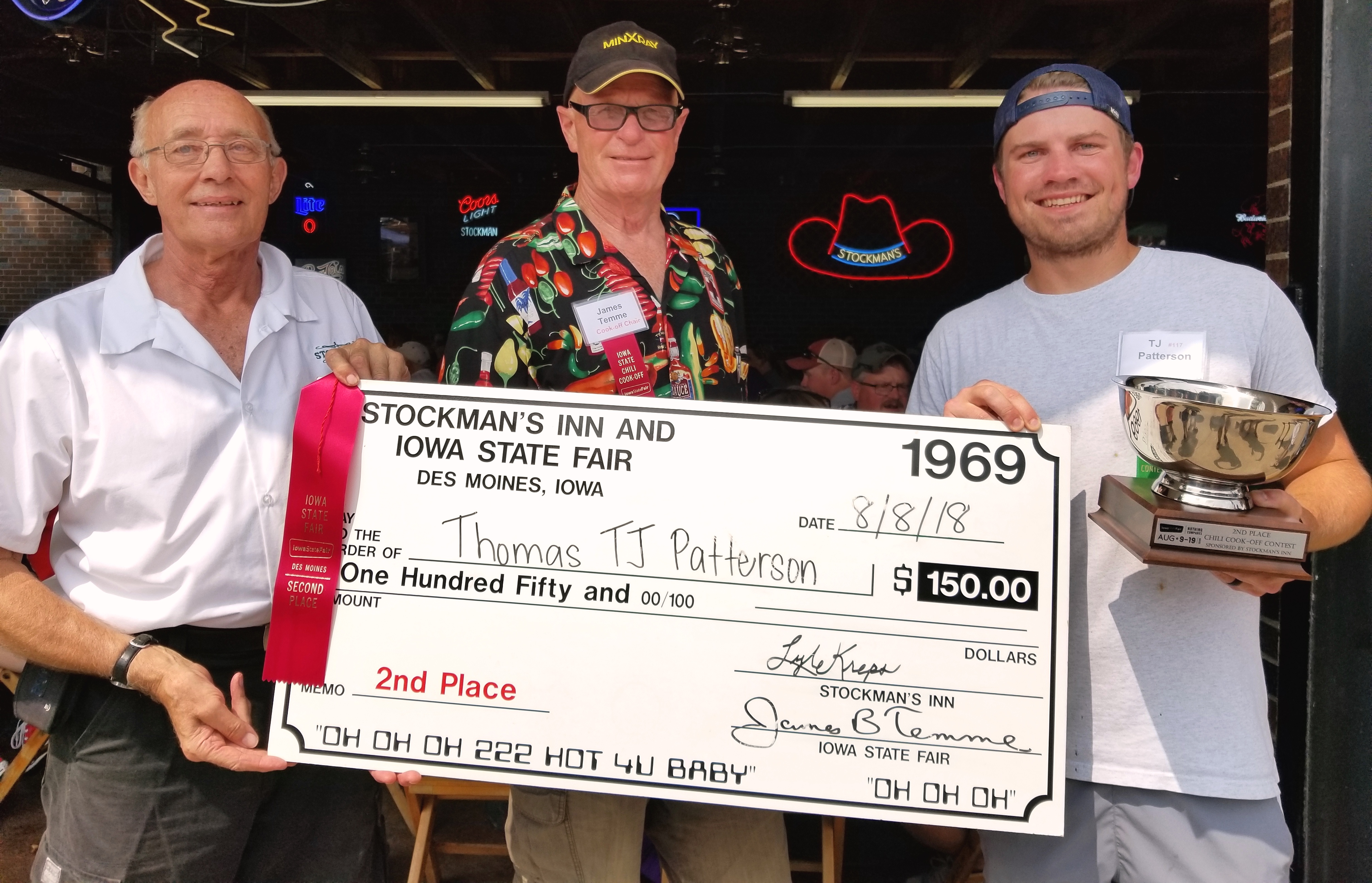 2nd Place - TJ Patterson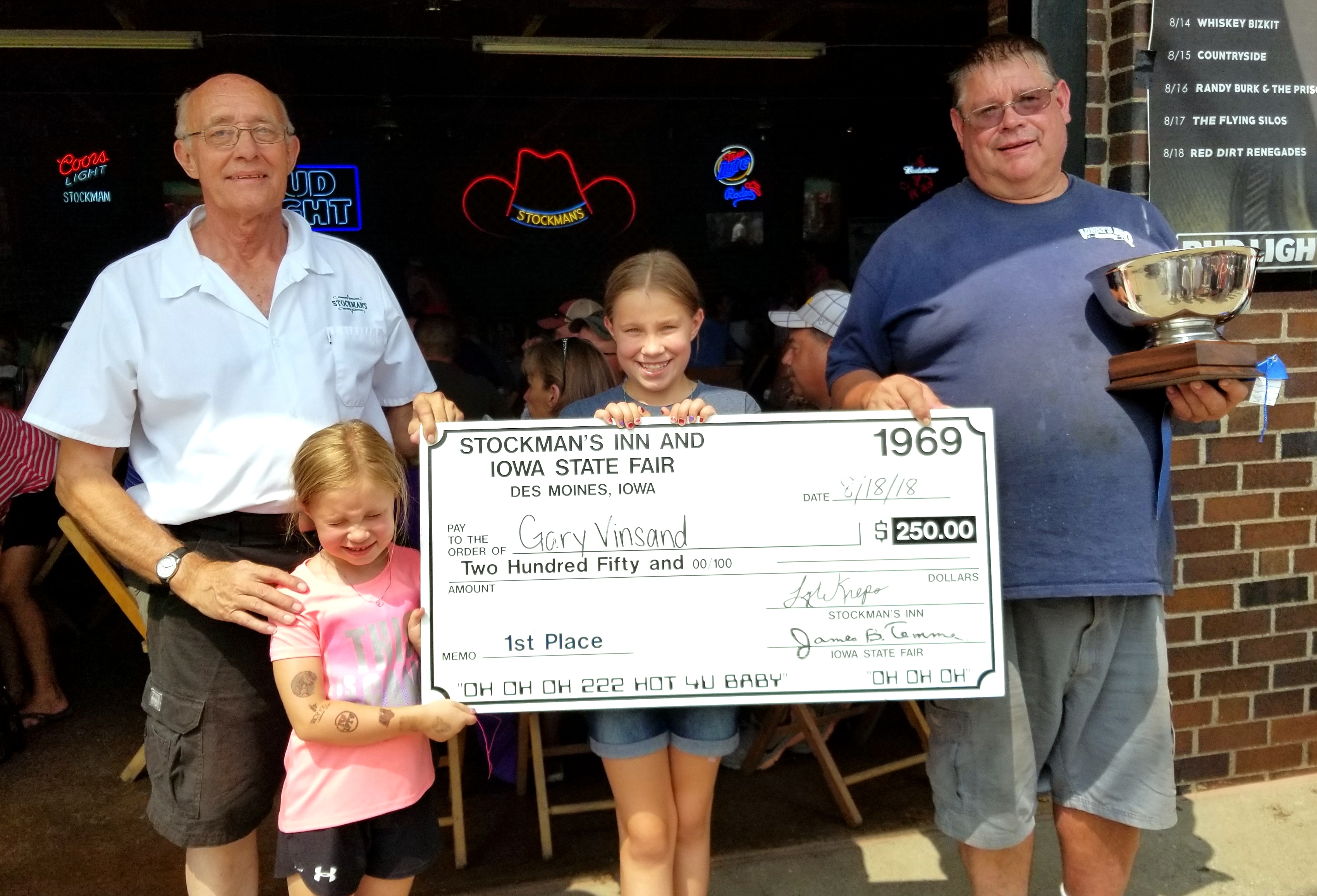 2018 Iowa Chili Cook Off Champion
Gary Vinsand

Congratulations to all the winners and a big thank you to all the participants, officials and judges.
This year Stockman's Inn will again be sponsoring and hosting the Iowa Chili Cook Off Championship. The 2019 event will be held Saturday, August 17, and will be taking place from 10:00 am to 2:00 pm.
Hope you can join us!

The Iowa Chili Cook Off Championship is the official state contest in Iowa for the International Chili Society. The International Chili Society is a not-for-profit organization that sanctions chili competitions worldwide.
Winners of ICS-sanctioned cook offs are eligible to participate for cash prizes and awards in the 2019 World's Championship Chili Cookoff to be held September 6 -8 in ANKENY, IOWA!! That's right, the 53rd World Championship Chili Cook-off, with $25,000 in prize money on the line for the winner, will be held right in our own back yard.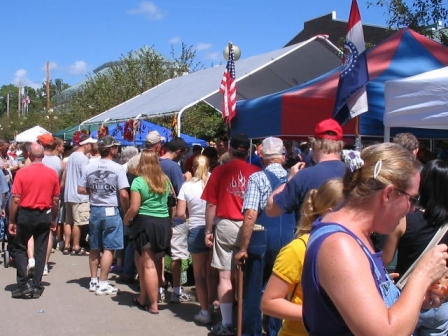 Chili cooks do not have to live in the state in which they participate. Many of the contestants in past Iowa Chili Cook Off Championships have come from all over the country, some travelling from as far away as Virginia, Florida, North Carolina and Texas to qualify and advance to the World's Championship.
The enthusiasm of the participants, and their colorful, festive cooking areas, are part of the fun and pageantry of the Iowa Chili Cook Off Championship. A big part of the chili competition is the excitement participants show in their decorative displays and the passion and pride they have in preparing their chili recipes. The combination of the spicy aromas wafting through the air and the vibrant colors of "Chili City" livens the senses, creating an enticing, zesty and tasty event.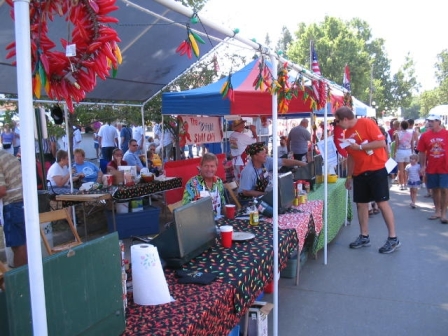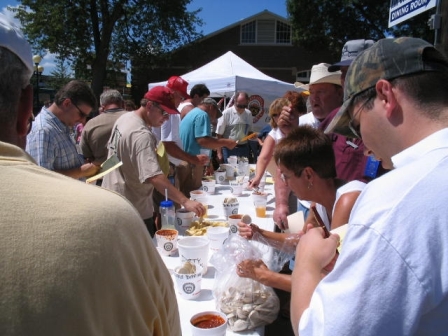 Judges are selected from a variety of backgrounds and are asked to select their favorites based on flavor, texture of the meat, consistency, the blend of spices, aroma and color. One caveat, beans are not allowed. The International Chili Society view beans and pasta as "filler", so contestants prepare their traditional red chili "Texas-style", with a variety of meats, sauces and vegetables such as tomatoes & onions.
To be an Iowa Chili Cook Off Championship competitor a chili cook must be an active member of the International Chili Society. Membership forms and membership dues will be accepted prior to the competition. After joining, chili cooks are welcome to compete.
For more information, or to register for the Iowa Chili Cook Off Championship, contact James Temme at
(402) 558-6136 or email at kst626@cox.net.
Contestants may also register through the International Chili Society website by going to:

http://www.chilicookoff.com/Event/Event_Contestant.asp?EventID=3046.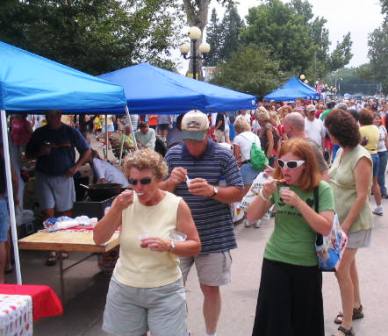 After contestants have submitted their chili to the judges at 1:00 PM,
FREE samples of their chili will be made available to spectators.
So make sure to come by Stockman's for a
HOT time at a really cool event!