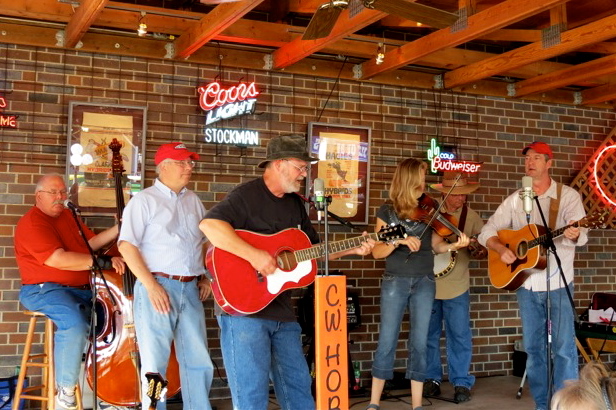 C.W. Hobbs has played Stockman's Inn the last couple of years, providing a great array of old-time, familiar favorites to fairgoers spending a lazy afternoon at Stockman's.
They will again be joining us for the Iowa Chili Cook Off Championship held at Stockman's on the last Saturday of the fair, August 16. They will be playing their "background bluegrass" from 11 am to 2 pm, when the cookin' is hot and the judging heavy for the title of best chili around.
Come on down and enjoy the heated competition and smokin' good time while listening to some fine, down home country and bluegrass music.
Click here to find out more about 'em.