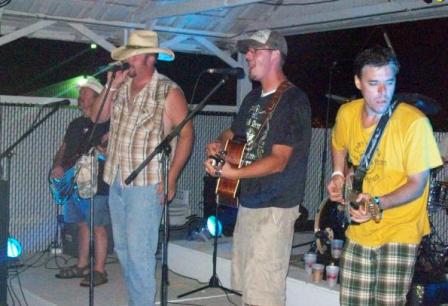 For several years now Stockman's has booked this rockin' country band because they always put on a fantastic show. Whether playing together as the entire group or pairing down to play accoustic (when the rain makes them "unplug") their talents always come through. They can play everything from Johnny Cash covers to their original music and the crowd loves them all.
Deep, smooth vocals and non-stop guitar work are their hallmarks. But keep your eye on the lead singer - he's usually not too hard to spot in a crowd - because you may look up and he'll have sauntered up beside you while crooning a favorite tune.
Check them out at http://www.clutterbillyband.com/index.html.