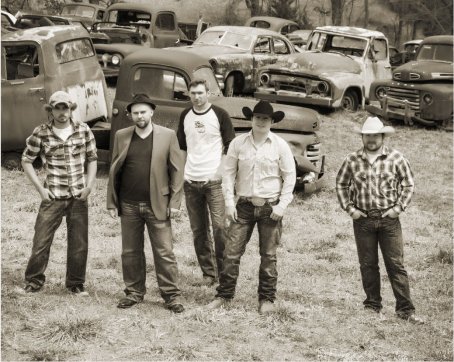 The Rumley Brothers first played Stockman's two years ago and we wanted them to play again last year. Problem was, the Iowa State Fair got to 'em first. But they will be back again to Stockman's this year for three great performances!
Hailing from Leon, Iowa, brothers Tyson, Wyatt and Jason, along with Darell Gwinn and Daniel Turner, play a wide variety of country music that ranges from Dwight Yoakam to Dierks Bentley.
And if you haven't heard their version of "Wagon Wheel" you in for a treat. Their vocal harmony puts "Hootie" to shame.
Come see 'em play Tuesday, August 12, Thursday August 14, or
the final night of music at Stockman's, Saturday, August 16.
You'll be glad you did!
For more info about the band go to www.rumleybrothers.com