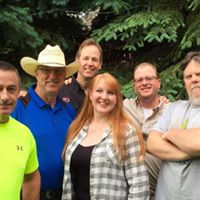 Returning this year to the Stockman's stage are The Flying Silos!
They'll be at Stockman's Saturday, August 10 and then again on

Friday, August 16.
Playing a mix of country, classic rock and blues the Silos keep the crowd stirred up while having a blast themselves. They've been known to mix in everything from fiddles to females so you never know what's coming next. Come on down to Stockman's and find out.
More info about the Flying Silos can be found at www.flyingsilos.com.